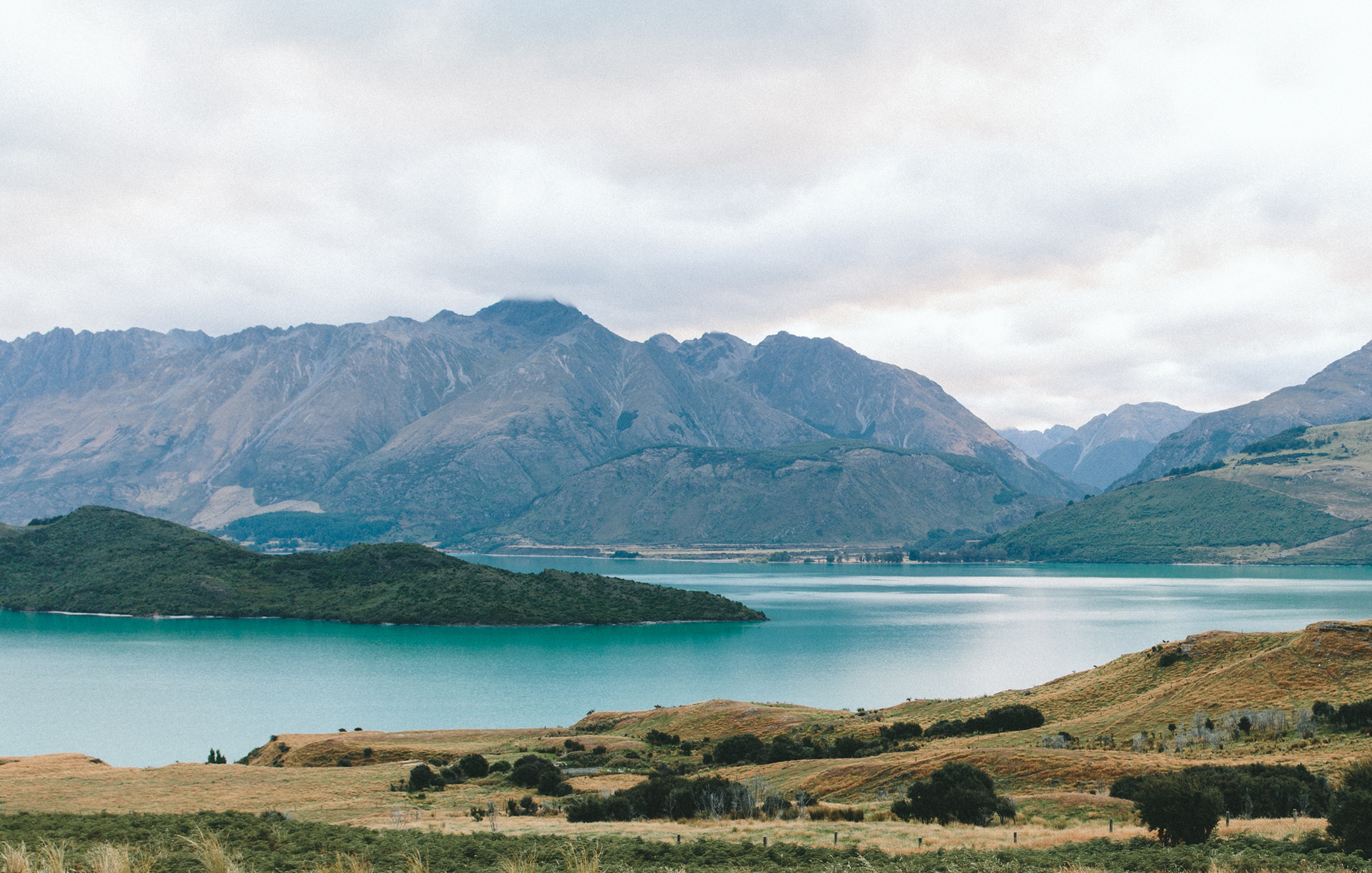 GET READY FOR THE FUN!
Welcome to the 4th Annual GINGER RUNNER GLOBAL RUN (known here on out as GRGR)! After the last three years of hugely successful events, we are so excited to finally bring back this unique global event to you! This is an amazing community of runners and this event has proven a great means to bring us all together on a single day in a unified pursuit of our individual goals. And guess what? You don't have to buy expensive plane tickets to fly anywhere! You can run the 4th Annual GRGR wherever you like!
Ok, so you're probably asking yourself, "Self, what the hell is the GRGR?!". Let me break it down for you:
WHO IS THE GRGR FOR? Anybody can run this event. It's open to runners of all abilities - from fast elites to back-of-the-pack partiers and everyone in between. All shapes, all sizes, all ages, all levels of running!

WHAT IS THE GRGR? Probably the best question. First of all, this global run is like a DIY race. GRGR is a different type of "virtual run". On one day, October 13th 2019, all registered runners will run 120 minutes. You can run this duration at any point during the 24hrs of October 13th, 2019 in your timezone - you actually get to choose YOUR start time for once! You can choose to run the 120 minutes solo or gather a huge group of friends and run it together. You can choose to run around your city in search of that perfect IPA, you can head to your favorite trail and try to beat an old time, you can head to a mountain that you've never summited, you can even keep it on the treadmill and watch an episode of Stranger Things. The whole point is to get everyone out and running across the globe on the same day! Oh, and there are some KICK-ASS PERKS involved in the registration (see below!)

WHEN IS THE GRGR? October 13th, 2019 is the day! You can choose to run this 2hr event anywhere from 12:01am October 13th 2019 (your local time) to 11:59pm October 13th, 2019 (your local time). Whether you like to run before breakfast, after work, during a commercial break or after a burrito, you get to choose when you start your 120 minutes. You can even extend your run to longer than 120 minutes - but we'll only count the first 120 minutes for prizes.

WHERE IS THE GRGR? Best part about this, you get to do this wherever you want! Road, trail, mountain, treadmill, anywhere! You can even drive to the next town, next state/province/country, anywhere! But just make sure you can track your activity via GPS. Also, don't run anywhere illegal. Seriously, don't break any laws people.

HOW WILL THIS ALL WORK? It's actually pretty simple. You register right here. Once you receive your confirmation email, start training! We're super excited to partner up with Territory Run Co. who will handle your order and send you all of the gear once it's ready in a few weeks. Between now and October you'll receive your bag of GRGR goodies (see below!). Once October 13th, 2019 comes around, have your run/route planned and go for it! Make sure to track your run! You will submit your tracked runs if you want to be eligible for prizes (yes there are prizes. Awesome ones!)
I mean, that's pretty much it. But let's say you have some more questions. Here are more answers!
ADDITIONAL QUESTIONS
WHAT DO I GET FOR THE $58?
You know what I love? Gear. You know what I hate? Bad gear. I realize that one of the MAIN reasons you'd even consider a virtual run would be for the schwag. I also believe that in order to get your money's worth with race schwag, it needs to look good and be quality. That's why we've decided to partner with Territory Run Co. to handle your order and to make sure you get the best of the best. In addition to your registration, you will receive:
A crazy high quality and comfortable tri-blend mens/womens specific t-shirt custom printed by Territory Run Co. (sizing info below) - $40 Value

A custom, hand-made wooden Elevation Culture GRGR keepsake - $20 Value

A custom embroidered iron-on GRGR patch (stick this on your hydration pack, t-shirt, backpack, hat, wherever). Way cooler than a bib. - $10 Value

A custom GRGR 19 enamel pin - $10 Value

A digital download package that includes a printable bib (in case you're not into patches!) and some fun art to share on social media. This will be emailed separately by SendOwl once we process your order. - Priceless really

Access to our new, private Strava GRGR19 Club to cheer each other on through training and race day.

A few other surprise goodies will be included in the package, I think you'll like them. - $Secret Value

You will also be eligible for amazing prizes! - $$$$$
WHAT IS THE LEGACY OPTION?
We want to know if you ran the last THREE years! In an effort to continue the betterment of GRGR and gauge how many people continue to run the event from year to year, please let us know if you registered and ran GRVR16, GRVR17 & GRGR18 by choosing "Legacy Runner". If you did not participate in all three of the previous events (ie only ran one or two of them), that's ok, you still rock! Just select "Non-Legacy". We will be double checking the list of registrants from past years to confirm.
I CAN'T RUN FOR 120 MINUTES!
This is an all-abilities run done on your own time. You can run, you can walk, you can crawl. It's all good! You also have lots of time to train up to the duration. Trust me! The whole point is for this community to get out and active on the same day, share our experiences through pictures, videos and sharing our stories. YOU GOT THIS!
120 MINUTES IS NOT ENOUGH!
Well, aren't you a hotshot?! Go for it! Lucky for you, we won't penalize you if you run longer than 120 minutes. Go run 3hrs, tag 17 peaks and set 12 FKTs. BUT, we can only count the FIRST 120 minutes of the activity. The best part of the GRGR challenge will be to try and cram in as much as you can into those 120 minutes. Remember, there are some prizes at stake :)
ARE THERE PRIZES AT STAKE?
Hell yeah! Much like previous years, we'll be doing big trophy type prizes for things like "Most Distance Run In 120 Minutes" & "Most Elevation Gained In 120 Minutes", but we're throwing in fun, all-accessible prizes for things that may (or may not) include, "Biggest GRGR Running Group", "Highest Elevation Reached" and "Most _____ consumed" (we're going to surprise you with this one). You know, real running cred type stuff. These awards will be announced later, so stay tuned!
I WANT TO ORDER MORE THAN ONE ENTRY!
Awesome! The more the merrier. FYI, you will only receive ONE download link when you order. This download will provide you with the Printable Bib, social media art, and a text document with further instructions. If you want to change the number on the bib, you're welcome to do so in photoshop or the photo editing software of your choice. If you plan on ordering 10 or more entries, email us! We will have a large group discount available.
I'M ALREADY RUNNING A RACE THAT DAY!
First, that's awesome!! Go kick its ass! What's great is that you can DO BOTH. If the race is longer than 2 hours, you can submit the FIRST 120 minutes of the event as your GRGR entry. Or you could add another 120 minute run later in the day. Whatever floats your boat! If your race is less than 120min long, I recommend adding a cool down in the SAME activity as only ONE ACTIVITY will be acknowledged.
HOW & WHEN WILL I GET ALL MY STUFF?
Once run registration is complete in a few weeks, we will begin manufacturing and making sure everything is up to my strict standards. Then we will ship your products to you (via USPS, see below) in time for the big event on October 13th. If you live outside of the United States, shipping can take some time so we will ship international packages first! This is the important part: MAKE SURE ALL OF YOUR INFO IS CORRECT. I'm talking about shipping addresses, email addresses and shirt sizes (there is a shirt sizing chart below - for reference, I am 6'0, 185lbs and I like a size Medium, Kim prefers women's size X-Small). As we get closer to the run date, I will be emailing you all with some fun updates, including how to upload your GRGR GPS file, how everything is being manufactured and more!
HOW DO I TRACK MY RUN & WHERE DO I SEND IT?
If you want to be eligible for ANY of the prizes at stake, you need to track your run with a GPS enabled device. Whether a watch or a phone app, you should be able to track pretty easily. On October 13th you will track your run. You will have 36 hours to upload your GRGR19 file to Strava.com and send us the link to the activity. (If you do not have a Strava account, you will need to create one - it's super easy. If you DO have a Strava account, you will need to make it public in order for us to view the activity and all the data. Remember, you can set it back to private once we collect the activity info). We will determine winners and make the announcements as well as publicly post the results the following week. This will be further explained in more detail in October.
ANYTHING ELSE?
So that's pretty much it. Pick what size T-Shirt you want, purchase your entry and start training! We are so excited for this and I hope you are too! Remember, this is a fun and friendly event so get all your family & friends involved. October 13th is fast approaching, let's make the 4th Annual GRGR bigger than last year!
SIZING (T-SHIRT OPTIONS ONLY):
You're probably curious as to what size T-Shirt to buy. To give you an idea, these are incredible quality custom made/printed tri-blend T-Shirts. These are the same t-shirts we used for Tiger Claw and people raved about them! I am 6'0, 185lbs and I like a size medium for a more fitted yet comfortable fit or a large for a more casual and open fit. Kim likes the women's X-Small size. FYI, I won't be able to accommodate size swapping! Due to the limited nature of this production run, the size you order will be the size you receive so make sure you're confident in sizing!
SHIPPING:
For the lowest, most cost-effective shipping, I use USPS. Trust me, anything else adds up REAL quick, especially for orders outside of the U.S. It is my goal to provide the most cost-effective shipping option for all international orders. Seeing as I'm not a huge company like Amazon, I don't get all those volume shipping discounts that they do. All items will be shipped closer to the end of August/beginning of September so you receive them in time for the race.
INTERNATIONAL SHIPPING:
Seriously, this is important. If you're international, READ THIS!!!!! Since we use USPS (United States Postal Service), your items are transferred to your local postal service once it hits your country's border. We are not responsible for any duty or taxes that are incurred in customs. As it is always up to your local delivery service, not all international orders receive customs fees, regardless, we do not pay these fees if they are incurred. Make sure you use the correct shipping address! Seriously, don't mess it up! And we realize that the cost of shipping is not the most appealing, but please understand that international shipping is EXPENSIVE and that we lose a few bucks on the deal in order to save you as much as possible. WE LOVE OUR INTERNATIONAL PEEPS!
BY PURCHASING THIS ENTRY, YOU AGREE TO OUR TERMS & CONDITIONS.
This waiver covers the Ginger Runner Global Run held on October 13th, 2019. By purchasing entry, I understand that running is strenuous exercise and has some danger. I give statement that I am in good health, adequately trained for the distance and there is no medical reason that I should not attempt such a feat. I know that running can pose many hazards, not limited to falls, bad weather, getting lost and generally dangerous conditions. I am entering this event with full knowledge that I could easily be hurt or face life threatening injuries. I fully assume all risks of injury, illness or death, and release covenant not to sue, and discharge Ginger Runner LLC, Ethan Newberry, all sponsors, and any individuals or groups associated with this event, all actions, claims or demands for damages arising out of my participation in this event. The forgoing release is binding upon me personally, as well upon my heirs, executors, and administrators, and all members of my family, or anyone else who may make claim on my behalf. I further grant my irrevocable permission to Ginger Runner LLC, and its authorized agents, to use my name and any photographs, videos, motion pictures, recordings, or any other record of my participation in this event. Entry fees are non-refundable. No rollovers or transfers to next year.
All paid registrations are eligible to enter into the GRGR 19 prize categories if they choose. Prize categories will be emailed to registered runners prior to October 13th, 2019. Prizes will be determined closer to GRGR and could potentially change. Winners of each category will be announced during our live broadcast the week following GRGR 19. Winners will be contacted via the email address they provide during registration and will have 48 hours to claim their prizes. If they do not claim their prize, the next eligible winner will be contacted.
FINALLY, I WILL BE EMAILING OCCASIONALLY OVER THE COMING MONTHS WITH UPDATES ON THE GEAR & RUN SPECIFICS SO MAKE SURE TO SAVE YOUR CONFIRMATION EMAIL & ADD THAT ADDRESS TO YOUR "SAFE" FOLDER. I'LL EVEN STATE IT AGAIN SO YOU DO IT: MAKE SURE THE CONFIRMATION EMAIL IS RECEIVED AND NOT IN YOUR SPAM FOLDER.